What fascinates us is that a building sometimes can take something bigger than itself inside.
Something bigger than a building: for example, the sky, the earth, the sun, the stars, and the universe.
Imagining that it would be wonderful if the moon were inside the building or that it would be fun if there were clouds inside, even though such an imagination is not based on physical fact, we believe that it will make many people's lives and activities richer by far.
To take a bigger world into a building—not simply decorate it beautifully. Then, to connect such a world to the way people live.
Takuro Yamamoto Architects would like to consider what is the richest thing that can be taken into a building according to each situation, and then go beyond that to offer an approach to make life in the building more valuable.
2017
Good Design Award 2017
2016
Environment-Friendly Home Design Awards 2016
Award of excellence in the ADF Competition for Furniture to Be Exhibited at Milano Salone
Architecture Asia Awards 2016
The Silver Award at Design for Asia 2016
2015
First place in the Housing Section of the Second Baku International Architecture Award
2014
An Honorable mention in Tonderu Kenchiku (Flying Architecture) of the 5th Kenchiku Concours
Second prize in Linea Talara Order Kitchen Grand Prix Show
The Bronze Award in the Design for Asia 2014
International Architecture Awards 2014
2013
The Special Jury Award in the LIXIL Design Contest 2013
2012
Tiff Award 2012
2011
An Honorable Mention in Smoker's Style Competition 2010
2010
The Bronze award in Design for Asia 2010
2009
The Award of Excellence in the 10th Tile Design Contest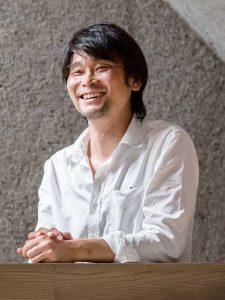 Takuro Yamamoto
Born in Shiga Prefecture in 1973. Though admitted to the Department of Mechanical Engineering, Faculty of Engineering, Kyoto University, intending to design aircraft, he changed his track when he encountered architecture. After working with Nippon Electric Co., Ltd., he enrolled in the Department of Architecture, Faculty of Science and Engineering, Waseda University. Completing the master's course in 2003, he joined Atelier Bow-Wow. Then, he established Takuro Yamamoto Architects in 2005. Worked as a part-time lecturer at Shibaura Institute of Technology from 2010 to 2014 and at Waseda University from 2013 to 2016.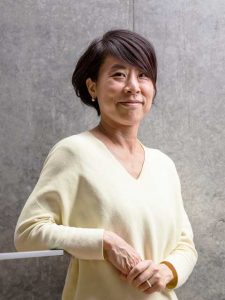 Tomoko Yanagi Yamamoto
Born in Saitama Prefecture in 1973. Graduated from the Department of Architecture, Musashino Art University. Won the Diploma Design Award of Excellence. Studied at the Faculty of Architecture, University of Ferrara, with a scholarship from the Italian government and the Rotary Foundation from 1995 to 1999 and obtained a master's degree in progettazione del paesaggio. Worked on the Salvatore Ferragamo's Japan Store Planning Team from 2006, assigned as the head of the team and the person responsible for the renovation of the Ginza Flagship Store in 2015. Joined Takuro Yamamoto Architects in 2019.